Welcome to worship and this precious time of sabbath rest. Grace and peace be to you from God our Father and his Son, our Savior Jesus Christ. Amen.
CALL TO WORSHIP
Here we are Lord!
We believe in your power to change us;
your creating power making relationships new,
your redeeming power saving us from despair,
your sustaining power giving us courage and strength.
In this hour, as we sing and pray and listen together,
we open ourselves to the seismic power of your kingdom,
changing our hearts, our lives and our world. Amen!
Welcome & Announcements
Greeting
Opening Hymn No.370
"Victory in Jesus"
Affirmation of Faith: Apostle's Creed
I believe in God the Father Almighty, maker of heaven and earth; and in Jesus Christ His only Son, our Lord. Who was conceived by the Holy Spirit born of the Virgin Mary, suffered under Pontius Pilate, was crucified, dead, and buried; the third day he rose from the dead; He ascended into heaven, and sitteth at the right hand of God the Father Almighty. From thence he shall come to judge the quick and the dead. I believe in the Holy Spirit, the holy catholic* church, the communion of saints, the forgiveness of sins, the resurrection of the body, and the life everlasting. Amen
*Gloria Patri
Joys & Concerns
Call to Prayer
Silent Meditation
Pastoral Prayer
The Lord's Prayer:
Our Father, who art in heaven, hallowed be thy name. Thy kingdom come, Thy will be done, on earth as it is in heaven. Give us this day our daily bread and forgive us our trespasses, as we forgive those who trespass against us, and lead us not into temptation, but deliver us from evil. For Thine is the kingdom, and the power, and the glory, forever. Amen.
Offertory Prayer –
Special Music
*Doxology
*Hymn of Preparation No. 714
"I Know Whom I have Believed"
Scripture : 2 Timothy 1:9b-12
LION KING: Redemption
Rev. Kory Koch
Hymn of Invitation No. 365
"Grace That is Greater Than All Our Sin"
Benediction
Sunday:
Contemporary Service 9:30 am
Sunday School 9:30 am
Traditional Service 11:00 am
Tuesday:
Stephenville Nursing Home Service 9:30 am
Attendance Last Week Last Year
9:30 am 33 37
11:00 am 23 22
Online 3 5
Nursing Home 18 15
Total 77 79
Oakdaleum.org
OAKDALE UNITED METHODIST CHURCH
2675 West Overhill Drive
Stephenville, TX 76401
(254) 968-8870 Church Office
(817) 637-0682 Kory's Cell Phone
web site—www.oakdaleum.org
Pastor – Rev. Kory Koch
11:00 a.m. Pianist & Music Director - Susan Price
Treasurer – Dee C
Nursery-Stacy Morgan
Youth Director – Kaitlyn Shannon
Financial Secretary/Church Secretary – Kim Baker
Our clothing giveaway is set for Saturday, Sept. 28.
A box will be placed in the foyer for your donations.
Thank you in advance for all you do.
BLESSING BOX
Please consider picking up additional nonperishables the next time you buy groceries to donated to our Blessing Box.
We are serving our neighbors in need with food, hygiene supplies, and Bibles. Every donation helps.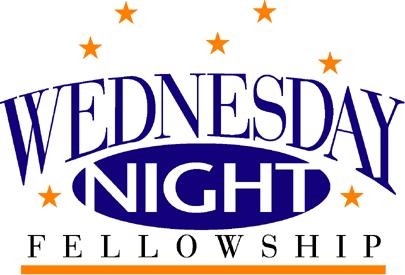 Faith Weavers
If you haven't already, please complete the Faith Weavers Survey and return to Eva or the Office.
Watch for more information on our new Wednesday night Fellowship beginning September 11. Meal at 5:15, Faith Weaver worship at 6:00 pm for children, youth, and adults.